Main content starts here, tab to start navigating
Fresh Fish, Shellfish, And More Delivered To Your Door
If you love fresh, sustainable seafood, we have the perfect service for you. All Fresh Seafood from Pescatore Seafood is, essentially, our online seafood superstore that ships nationally. So, whether you're craving a taste of home or you're looking for premium seafood for your restaurant, we can help you.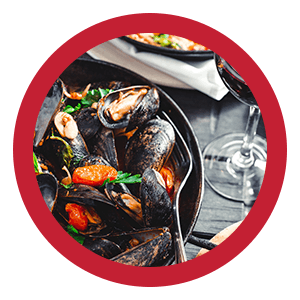 Our National Seafood Delivery Includes:
2nd Day & Next Day Air Shipments
"Free 2nd Day or Standard Delivery on Orders $125+"
A vast, unique selection of seafood
High-quality, flash-frozen seafood
Reliable packaging to maintain product freshness
Free shipping on orders over $250
Why National Delivery?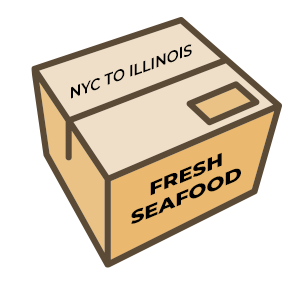 For over 20 years, Pescatore Seafood has been providing the people and businesses of New York City with delectable, sustainable, and fresh seafood. On one level, we've directly seen and felt the value of having a reliable source of incredible seafood and grocery items for home cooking. We've seen the magic that comes from incredible chefs using superior quality ingredients to craft seafood delicacies. Going further, we've seen how impactful it has been for us to deliver the seafood and grocery items that we offer to our neighbors in New York.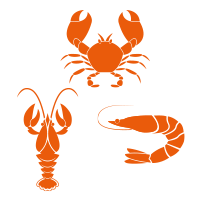 All of this, combined with the capacity to grow as a business, helped us realize that we could provide people all over the country with the unique, pristine selection of seafood that we have to offer. Now, we have our very own online seafood superstore, All Fresh Seafood, so we can ship our incredible inventory to you no matter where you are in the United States.
How It Works

Browse Our National Inventory

Select Your Fresh Seafood

Place Your Order
Enjoy Your Fresh Seafood
The best part of All Fresh Seafood is that we have made it as simple as possible. We have an online store strictly dedicated to our national customers. Plus, due to next-day air shipping and reliable flash-freezing and shipping methods, you'll never want for seafood again! From sushi-grade salmon and tuna to mussels, scallops, oysters, and more, we can ship our fresh seafood anywhere in the nation.
But it doesn't stop there. We also offer a wide selection of our chef-crafted seafood meals as well as a vast array of seafood products, cooking essentials, and assorted grocery items.

To get started, simply visit the All Fresh Seafood online superstore, select what items you'd like, and place your order. And if you have questions about our national shipping, wholesale orders, or our seafood in general, we'll be happy to help. Simply fill out our contact form below to get started.