#FallingInLoveWithPescatore Challenge - Enter To Win Free Seafood From Pescatore This October!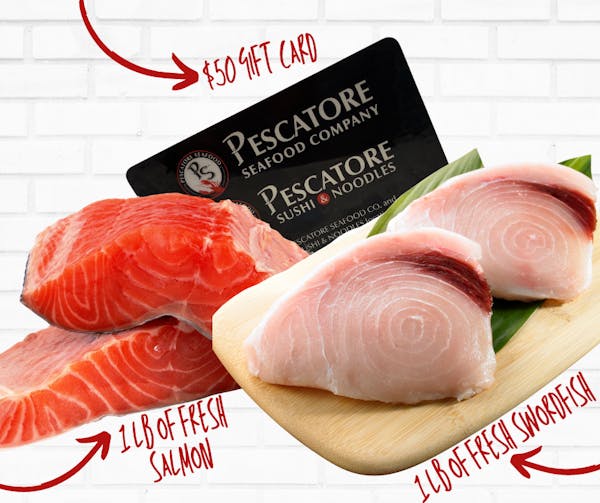 Happy Fall, everyone! To kick off the autumn season we are hosting our very first cooking challenge on Instagram! The winners of our challenge will enjoy delicious benefits...are you ready to dive in? Read more to learn how YOU can be entered to win FREE seafood from Pescatore Seafood Company!
STEP ONE: Starting October 10th, we will post one delicious and mouth-watering recipe each Saturday of this month to our Instagram feed
STEP TWO: We are CHALLENGING you to make the recipe that we post at home within the week!
STEP THREE: Before you enjoy your meal, snap a photo of your dish and tag us on Instagram @pescatoreseafood and use our challenge hashtag #FallingInLoveWithPescatore. Then...savor your delicious homemade meal!
STEP FOUR: We will choose one post weekly with the most "likes" to win 1 lb of FREE salmon, 1 lb of FREE swordfish and a $50 giftcard to Pescatore Seafood Company!
You can find more details on the challenge on our Instagram page! We look forwarding to "sea"ing your culinary creations!
Happy Cooking & May The Best Photos Win!