Lobster Tail Scampi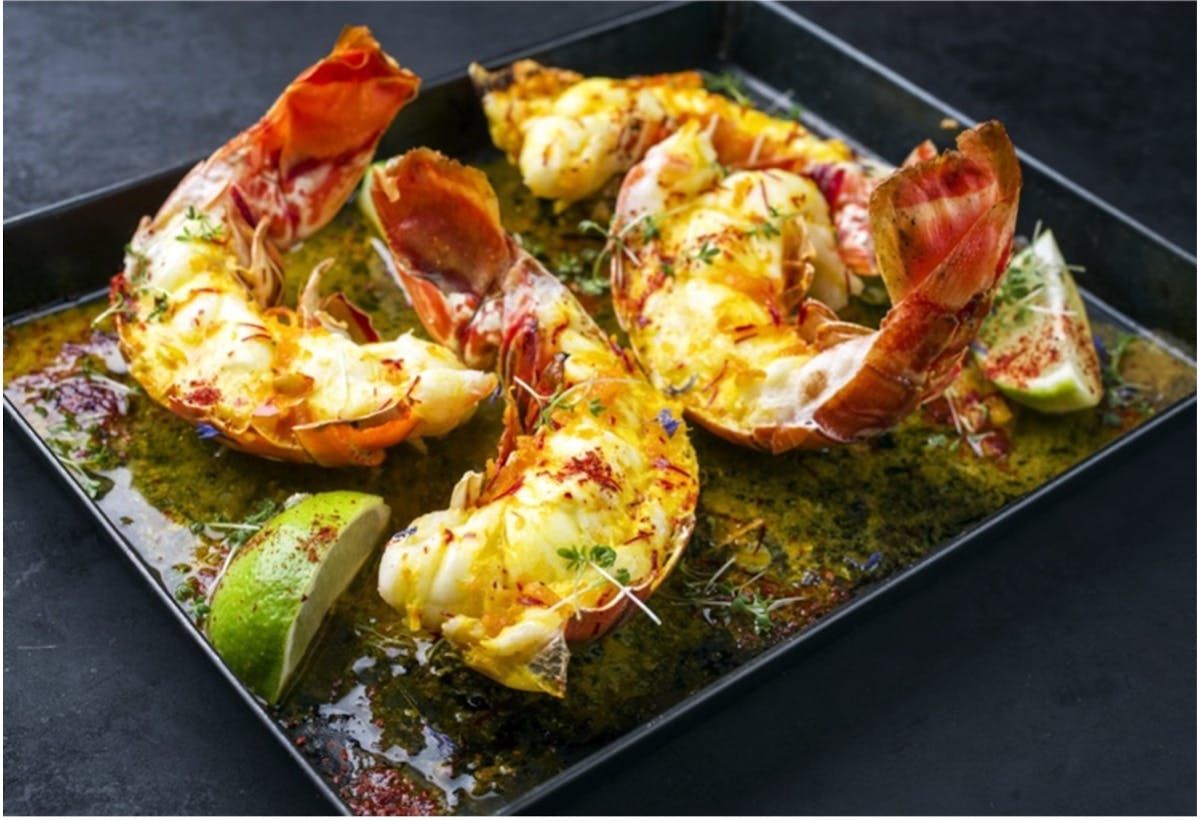 Lobster Tail Scampi
With the summer grilling season finally here in the northern part of the country I wanted to share something really fun and exciting to elevate some of our delicious lobster tail offers.
Grilling, steaming, poaching & boiling are great techniques but with 5 more minutes you can WOW your guests so lets get to it!
Ingredients:
1 Lb of our Scampi Sauce or if you would like to make your own here is an easy recipe
6 Tbl of each, EVOO & Butter
5-7 slices of garlic – slices tend not to burn when cooking
4 Tbl Lemon Juice – fresh, and the zest from the lemon
½ tsp, Red pepper flake
3 Tbl, Parsley, curley type – chopped
Combine all and simmer for 5 minutes to marry the flavors – watch closely. Season S&P
Directions:
After you cook your tails your favorite way, I suggest that you stop the cook 4-5 minutes early.
Split them in half and brush them with the scampi sauce – don't hold back.
Fire up the grill to medium high and grill about 3 minutes each side or until 165 internal temp.
Baste along the way and drizzle more sauce before you serve
Enjoy, Chef Adam